Children love to play. While it may be harder to pry a child away from the TV or a tablet these days, it's still important that children get outdoors for regular playtime. In the same respect, it can be hard to make sure your children are safe from a variety of factors when they head outdoors. In Florida, it's even more important to keep an eye on your children and provide them with a safe and secure area in which to play. Consider the following reasons a screen room can help to create an ideal and safe play area for the children in your life.
What to Protect Children From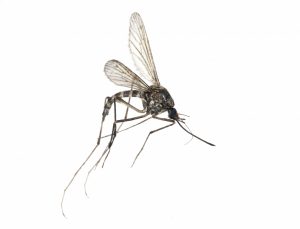 Children have a way of finding mischief. Additionally, there can be problems that find the children. Depending on the age of your children, there are many critters that could jeopardize the health of your children in Florida. We've previously blogged about many of the risks that mosquitoes can place on anyone in your family. Mosquitoes, ticks, and other bugs carry diseases that can put children at risk.
Additionally, there are plenty of water hazards and animals all over central Florida that have the potential to put your children at risk. Young children who don't know how to swim yet, could stumble into a pool or pond and drown. These same water hazards could be home to alligators, which are exceptionally common all throughout Florida, and also poisonous snakes that could even kill a child if they approached one.  
Lastly, you have to consider the risk that the sun can pose to your child's health. Sunscreen is an excellent option for time outside, however, how many of us forget to reapply on a regular basis? Sun exposure can pose immediate and long term health risks to adults and children alike.
Best Ways to Keep Your Children Safe
With all the different risks that children can face when they go outside to play, it's no wonder many parents feel safer letting their children chill in front of the TV on a regular basis. But you don't have to place your children at risk every time you ask them to go outside. Consider these tips for making sure your children are safe when they play.
Have a Designated Play Area
You can easily protect your children when they play outside by having a screen room as a designated playplace. This space will protect them from bugs, critters, and water hazards as well as providing protection from some of the sun's rays. Fill this space with board games, toys, and other imaginative play ideas for your children to spend hours of fun in this three-season room.
Supervise Play
One of the most important things you can do is simply supervise your children at play. During the summer, join in on the fun or enjoy a book while your children play in the screened room with you. Supervision can protect children from running into the street, can keep them from potentially drowning, and can help to guide children in appropriate interactions with one another, improving their social skills.
Contact Central Florida Screens today to have a screen room added onto your home as a designated and safe play area for your children. Call now!